Home Children's Home eBooks Belize Facts About Belize Belize Maps Mexico Facts About Mexico Mexico Maps Bus Information Photos Oxtankah Ruins Classifieds Real Estate Activities I Got Places To Go and Things To See Services Lodging Food Supplies Maya Hostel Link Exchange Contact Us How To Set-up A Router Downloads 2600 Meetings
Belize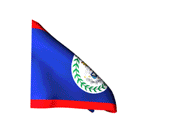 BELIZE
(Formerly known as British Honduras)
Check it out:

Local Gringos Free Classifieds: Buy, Sell or Trade in Belize!

Free classified advertising to individuals wishing to buy, sell or exchange goods or services. Click on "Classifieds"!

Or list it here: http://yucatan.en.craigslist.com.mx/

News stories and events with focus on ex-pat community.

Lots of nitty-gritty information on daily life by people who live in Belize. Click on "Activities"!
____________________________
To contact Webmaster by e-mail click here or e-mail me at: webmaster@local-gringos.com
Webmaster's IMs (Please email me first):
Yahoo: betsyinbelize
Webmaster Skype IP: ejw2600
Webmaster Mexico Cell: +52-(1)-983-106-4139
Webmaster Belize Cell: 00-

501-630-2628
Webmaster US Telephone:
+1-850-417-8545
(This is a Skype phone no. too)
Chetumal Bay
by
Local-Gringos Header and logo
is licensed under a
Creative Commons Attribution-Noncommercial-No Derivative Works 2.5 Mexico License
.
Based on a work at
www.local-gringos.com
.
Permissions beyond the scope of this license may be available at
www.local-gringos.com